Contact Us
Sustainable Packaging by Pregis
}
Experts in Sustainable Packaging
By finding sustainable packaging solutions for your packaging needs, nothing is wasted and products stay damage-free, reducing the returns that add up in fuel and energy costs to the environment. At Pregis, we're on a mission to help you choose sustainable packaging solutions that perfectly answer any application, so you can be confident you're doing your part to protect our environment.
Sustainable Packaging for our Planet
While many connect less product damage to improved customer confidence and an improved bottom line, few stop to think about its extraordinary environmental impact. With sustainable packaging decisions, damages can be prevented – helping you improve your business, and better serve customers and the world around you.
Pregis has carefully evaluated and quantified the telling toll of damaged parcel shipments on the environment. We are here to help you provide customers with a memorable, positive unboxing experience and the environment.
Sustainable Packaging Materials
In order to reinforce your business sustainability initiatives, you must consider the actual packaging used. At Pregis you will find a wide variety of sustainable packaging material solutions, data and analysis to help your business take this one step further. Choosing FSC-certified paper void fill like Easypack® that is made from recycled materials, is biodegradable, and can be recycled to help protect the planet is one example. Recycled and recyclable materials can significantly reduce greenhouse gas emissions, conserve millions of gallons of water and save tens of thousands of trees.
Sustainable Plastic Packaging
The lightness of plastic packaging is one factor that contributes to its environmental advantage. Its comparatively low weight requires lower energy consumption and greenhouse gas emissions over alternative materials during transportation. At Pregis we offer a full suite of flexible packaging solutions that can greatly increase throughput and profitability for manufacturers and shippers. For example, AirSpeed inflatable void-fill systems can quickly produce perfectly sized air pillows to prevent products from moving within the box. AirSpeed inflatable cushioning systems quickly inflate hybrid cushioning film to create bubble cushioning which envelops products and protects against impact, vibration and compression.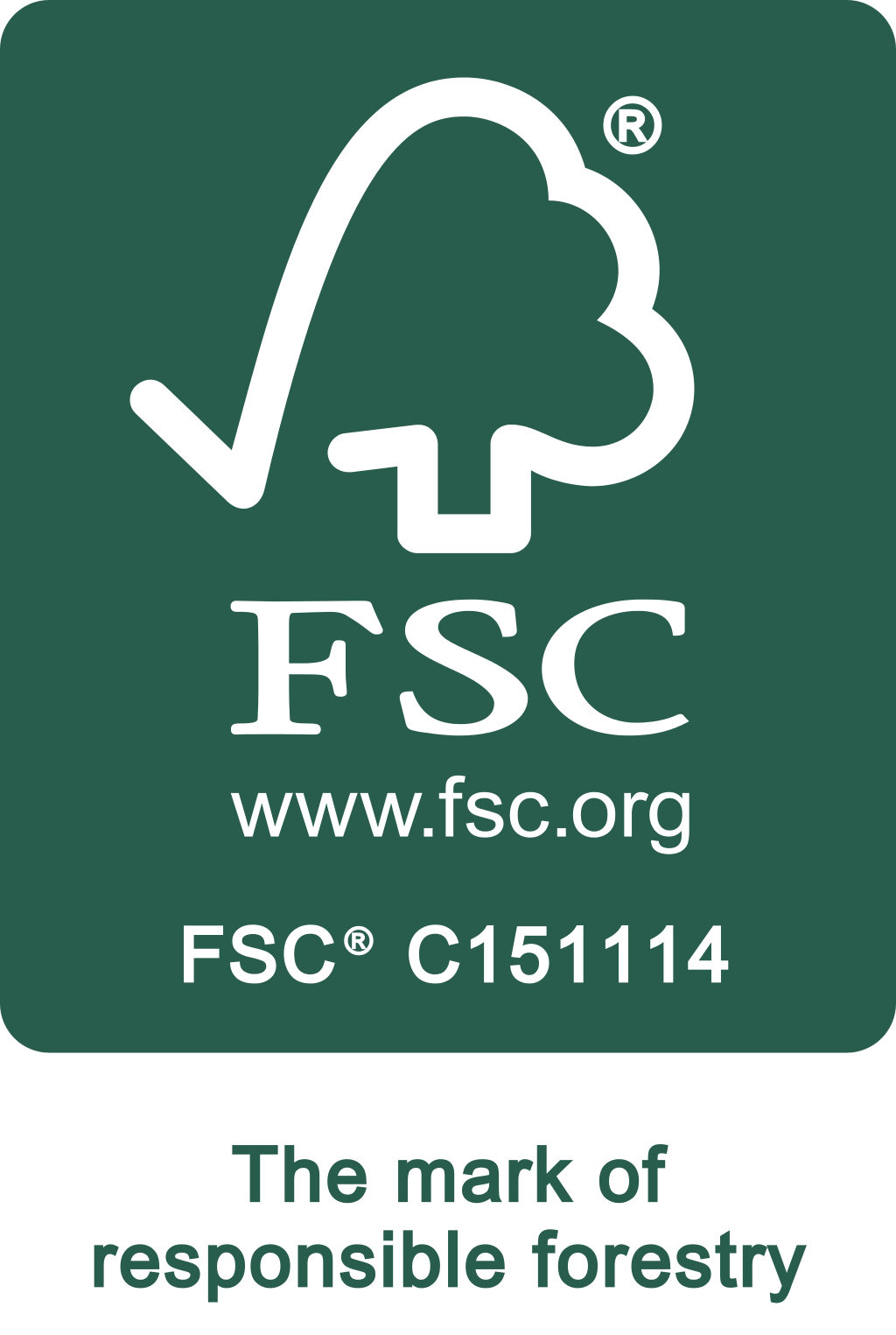 Certifiable Sustainability
Sustainable certifications help companies working towards a greener future hit their sustainability goals and prove they've done so to customers. The certification also provides assurance that the materials have been traced from origin point and throughout the supply chain. At Pregis we are certified by various international and national authorities to provide you with the best sustainable packaging solutions. Here you can find our sustainable certifications: ISO 14001 (NL & DE), ISO 14001 (UK), FSC, PEFC, ISCC, DIN CERTO, & Seedling.
Sustainable packaging solutions for your business
Prioritizing sustainable packaging is a necessity if you aim to improve your business. It's essential to reduce environmental stress by using sustainable protective packaging. Not only to do as little harm to the environment as possible, but also to increase business loyalty amongst your customers.
Sustainable product packaging
Use sustainable packaging by Pregis to eliminate product damage and protect the environment. Watch the video to learn more about the entire path of a product.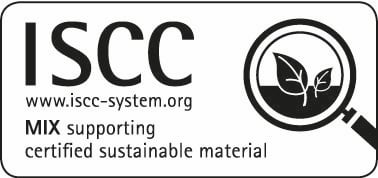 Product Damages/
WHITE PAPER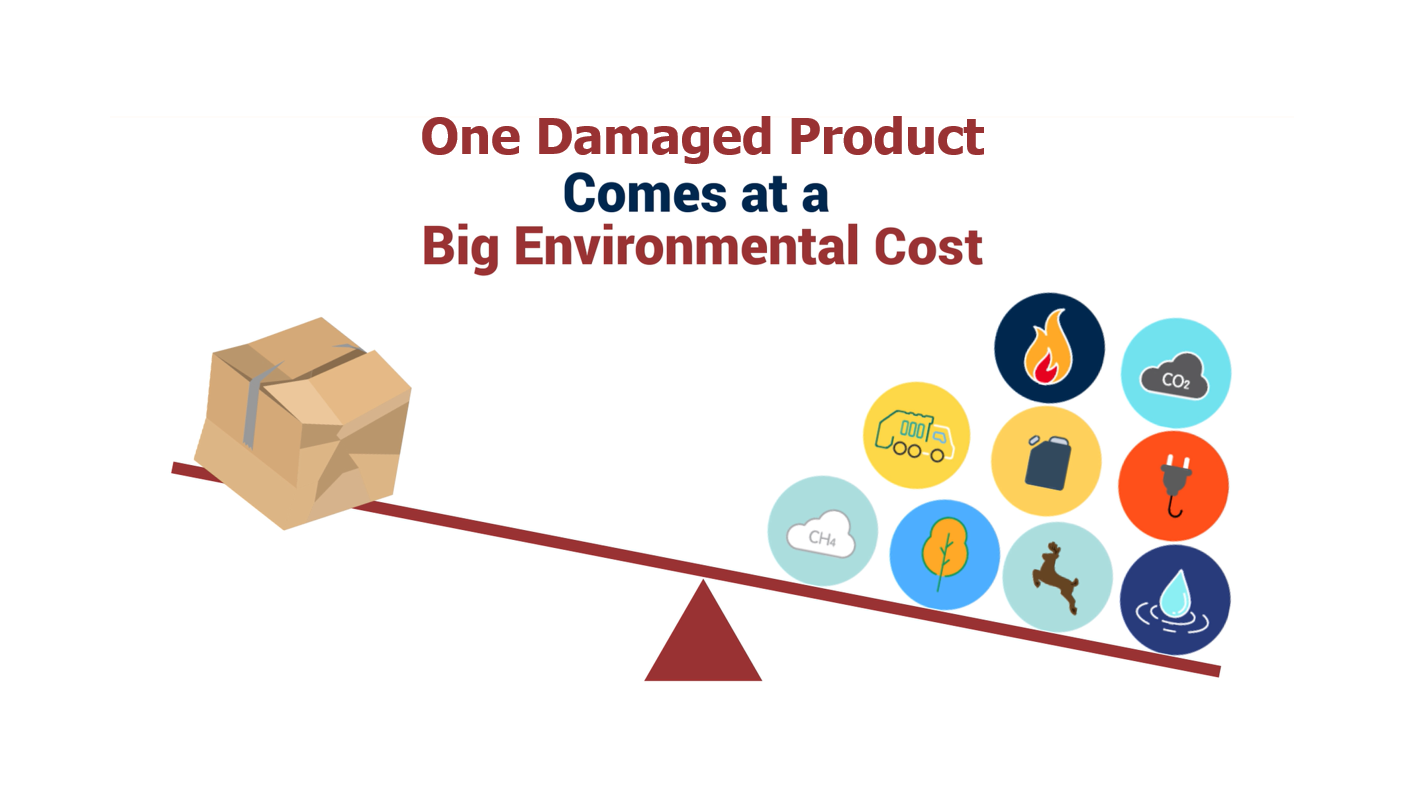 Damaged Products, Damaged Planet
Given all the resources required to ship a single parcel, making sure you ship each order only once might be the single biggest step an online retailer can take toward sustainability. Learn about the environmental impact of damages in our whitepaper, Damaged Products, Damaged Planet: Recognizing the True Environmental Impact of Packaging Decisions.

Request a complimentary EcoGauge assessment
If you would like to improve your environmental footprint, start by gauging how you're doing. Complete the form and we will email your personalized EcoGauge report.
Sustainability is part of our DNA
New technology, new products, new processes—we're always innovating so we can improve packaging's impact on the world. That's why we're dedicated to reducing the consumption of virgin raw materials and packaging waste. We include recycled content in our manufacturing whenever possible. We offer recyclable products like paper and help educate customers on the recycling options available.
If paper packaging provides the best protection for your application, we have THE most sustainable solution for you.
Easypack paper is totally ecofriendly. We source recycled materials to make our paper, preserving natural resources. We can even provide you with a certificate to let your employees and customers know just how many trees you are saving by using recycled materials.
And though our paper is easily recycled, it's 100% biodegradable, so regardless it won't harm the environment.