Contact Us
Rethink your environmental impact with Renew Zero sustainable void fill
How Renew Zero can help you reach your Sustainability Goals
A company in need of 4000 m3 of void fill per year.
Moving from (fossil) virgin material to RenewTM Zero film without impacting damages,
saves annually:
12,808 kg CO2
This equals to
33.3 economy flights Amsterdam – Rome*
* source: What exactly is 1 tonne of CO2? We make it tangible. - Climate Neutral Group
Zero CO2 Emission from Cradle to Gate
The fact that these air cushions generate ZERO carbon from cradle to gate is due to the use of 50% recycled, renewable plant waste like leaves and husks - also called second generation bio sources. Trees and plants absorb CO2 or have a negative CO2 emission. This also applies to the second generation bio source in Renew Zero.
The negative CO2 emission from the 50% bio source compensates for the already low CO2 emission from the post-consumer recycled (PCR) content, resulting in a product with ZERO CO2 emissions when it leaves our factory (from cradle to gate).
Why using Post-Consumer Recycled material matters
"20% of consumers identify how the company treats the environment as a top issue."
By combining post-consumer recycled and renewable materials, Renew Zero is free of virgin fossil-based plastic.
There are many ways to recycle plastic and reuse it in the production of new products.
Post-consumer waste has completed its life cycle as a retail or consumer item, like plastic bags, bottles and plastic packaging. By using PCR content we minimise environmental impact to the fullest extent possible.
Certified & Validated
The post-consumer recycled content in the Renew air cushion is EUcertplast certified (European Certification of Plastics Recycling). This EuCertPlast certification means that the transparency and traceability of the post-consumer materials in the supply chain have been assessed, as well as the compliance of the recycling process according to the best practices.
The bio sources are ISCC certified, meaning that the raw materials come from other ISCC custody members and are traceable.
An LCA study performed by Emitwise has confirmed these air cushions are 100% CO2 neutral from cradle to gate.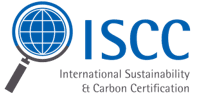 Protect the environment and your customers' experience.
Renew Zero is a truly sustainable product. The Renew Zero story is told on www.RenewZero.eu. By printing this web address on the air cushion itself we educate and inspire consumers.
For a better tomorrow. Together.
Make your packaging process truly sustainable with Renew Zero
Get in touch with our experts
Made to Protect the Content of your Package
}
Protect your Package
Renew Zero provides void fill and block & brace protection for a range of products.
Home goods, small electronics, office supplies, toys, pharma and medical supplies, are just a few product categories that are well protected with Renew Zero.
Protect your Bottom Line
The Renew Zero films are on demand inflated on the next generation MINI PAK'R air cushioning unit.
The MINI PAK'R is ideal for socially-distanced, decentralized, e-commerce packing operations and its ergonomic, silent operation helps support employee well-being.
Learn More: