Contact Us
Pregis IQ at the Logimat: Powering a Sustainable Packaging Future Through Innovation
Learn how Pregis IQ works to solve packaging, shipping and fulfillment challenges with innovative systems and sustainable materials.
Do you need to get more shipments out the door more quickly with potentially with fewer people?

Do you feel the pressure to manage costs and improve profitability?

Would you be interested to minimise damage rates?

Do you (and your customers) prioritise sustainable operations?
Learn how Pregis IQ - our innovation headquarters - works to solve packaging, shipping and fulfillment challenges with innovative systems and sustainable materials.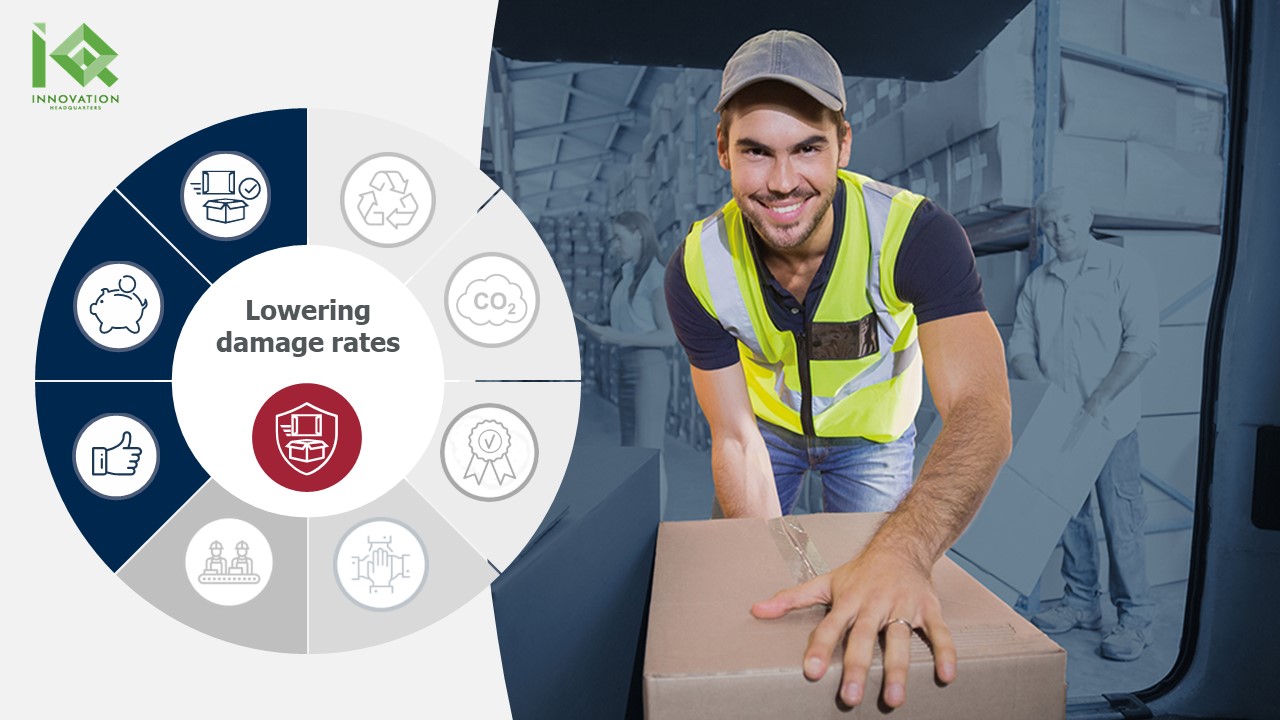 Packaging Selection
Choosing solutions that curb damage is a rare opportunity to fix countless problems. At once, you'll improve sustainability, increase profitability, raise customer satisfaction, and eliminate waste and complexity from your supply chain.
We work with you to correctly identify your specific packaging requirements, and propose packages tailored to meet those needs and prevent reships.

Sustainable Materials
Apart from identifying the best packaging solution to protect your products, opting for a solution that minimises the impact on the environment is equally important.
With our material neutral approach, you can choose from a range of packaging materials and applications, including fully circular packaging and carbon neutral packaging.
Pregis can also implement a Lifecycle Analysis to compare packaging solutions throughout their existence. The most sustainable packaging solution will not always be clear without this analysis. This makes Pregis a go-to source when you value transparency from origin to disposal of the products.

Packing efficiency
Once an optimal protective solution has been designed with the appropriate sustainable materials, Pregis's integration engineers work to get it integrated into your packaging process.
We can help you to optimize the entire packaging operation: from better layouts for faster throughput to ergonomic solutions that your employees will love.
Experience the advantages of Pregis IQ Services at the Logimat
Our Pregis team welcomes you to visit us at the Logimat and discuss with you the challenges you are facing in today's logistic climate.
Stuttgart, May 31 – June 2
Hall 4, Stand B54
Live demo's at the Logimat
Ever thought of a hybrid fulfilment solution were your packers have access to both air and paper cushioning and void fill? Or is bagging automation more interesting for you. On the Logimat we will live demo these solutions. Do not miss it!
Would you like to make an appointment?
We hope to see you.
The Pregis team